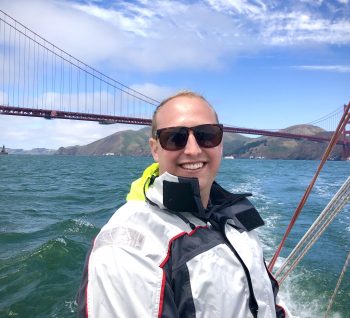 Torben Yjord-Jackson
®Realtor
Torben Yjord-Jackson is a realtor with EXP Realty of CA. He serves buyers and sellers in Marin County, CA, and brings a strategic yet personable approach to the home buying and selling process. Torben is dedicated to negotiating the best terms for his buyers and sellers while simultaneously ensuring a seamless, stress-free transaction.
Growing up in Tiburon, CA, Torben has a strong knowledge of the different neighborhoods in Marin County and the greater San Francisco Bay Area ensuring his clients move to the right communities that perfectly fit their lifestyle. He has built a professional network of connections throughout the area that benefit his clients. On top of being a producing realtor, Torben is trusted by his family to invest on behalf of their real estate fund. As an active realtor and investor, Torben often finds himself on both sides of a deal and understands the ins and outs of the real estate transaction in a way most realtors do not.
Torben has a solid background in marketing. He invests heavily in the presentation and promotion of his client's properties while focusing on high-quality content and maximum outreach. This is achieved through multi-layered marketing systems specifically tailored to each listing.
Torben is an active member of the community, and when not working he can be found sailing out of the San Francisco Yacht Club in Belvedere, Snowboarding in Tahoe, or hiking in the Sierra's with his family.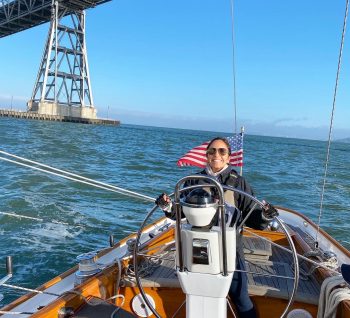 Alicia Magdaleno
®Realtor
Alicia works alongside Torben directing marketing and advertising efforts on behalf of Thrive In Marin and our listings. She facilitates photography, videography, content creation, and monitors analytics for each property we represent. Alicia has incredible attention to detail and has a natural ability for identifying each property's unique selling points.
Alicia is also trusted to work on behalf of Torben's family's investment fund assisting in the acquisition, and the disposition of the funds residential and commercial development projects. She is very well versed in many aspects of the real estate business making her an excellent asset to our clients.
When not working, Alicia can be found sailing on the San Francisco Bay, hiking Mount Tamalpais with a friend, or running along the Sausalito waterfront.
Torben did a wonderful job of keeping us informed and being flexible with our hectic schedules. Torben's infectiously positive demeanor made us feel at ease asking any question no matter how simple. Through selling our old house to buying our new one, we had an excellent experience. We cannot recommend Torben highly enough.
J. Cook
Sold and bought a Single Family home in Novato, CA.
We feel so fortunate to have a beautiful house in Sausalito that is perfect for us and at a price we feel is fair for that area. I can't say enough positive about Torben and his company. This is around the 15th house we have owned (as we are older) and this was one of the best experiences in buying a home in an extremely difficult competitive market.
J. Girardeau
Bought a Single Family home in Sausalito, CA.